Tattoo Archive takes visitors back in time through its tattoo museum, bookstore and changing exhibits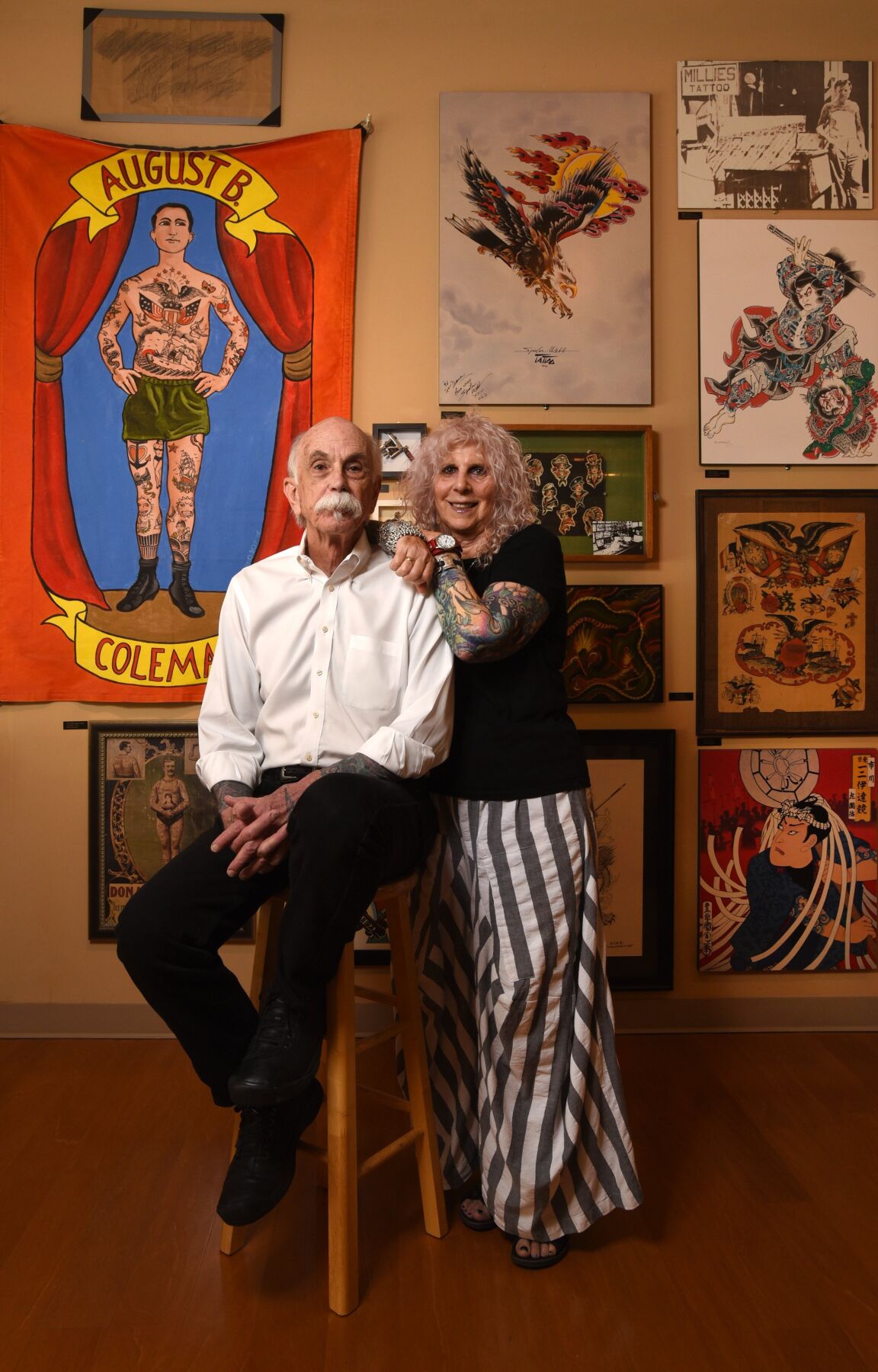 Chuck Eldridge and his wife, Harriet Cohen, affectionately call their Tattoo Archive business in downtown Winston-Salem "the three-ring circus of tattooing."
That's because the couple operates a working tattoo shop, a tattoo museum and tattoo bookstore all under one roof.
Tattoo Archive's goal is to promote the history of tattooing through research and education, and its walls help make that history come alive.
Eldridge estimates that Tattoo Archive's walls are covered with at least 150 years of tattoo history from his collection.
"There is information and images from American tattooing," Eldridge said. "There are kind of whimsical images of (P.T.) Barnum, who wasn't really tattooed."
Visitors will find photographs of famous tattooists such as Percy Waters, George Burchett and Paul Rogers.
Rogers was a tattoo artist from Western North Carolina who was born in 1905 and started tattooing in 1928.