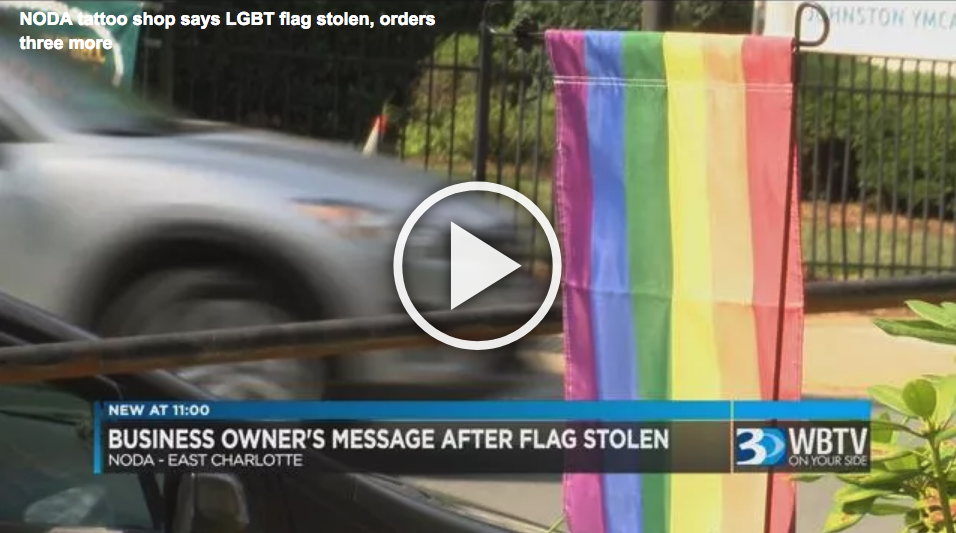 CHARLOTTE, NC (WBTV)
In a place that makes people stand out, Canvas Tattoo owner Jason Baker wants to make sure they fit in.
"I think it's important to let people know they're accepted," he said. "Small gestures mean a lot."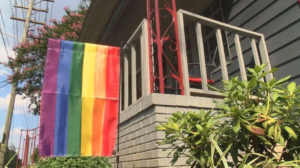 Small gestures like the flags planted outside his NODA shop. Military support, religious inclusivity, and LGBT acceptance have always been on display there, he says. Until one of the markers mysteriously disappeared.
"It just felt like something was missing as I pulled into the driveway," Baker recalled.
The LGBT pride flag, he said, was gone. Baker then took to social media.
"Our flag was stolen," he remembered writing. "Ordered three more today… this is our values, steal it as many times as you want, I'm prepared for two more thefts right now."
Now there's a new flag, and two more duplicates on standby.
He hopes it'll send a message.
"People who are kind of about knocking people down, are pretty loud in today's world," he said. "I think it's important that if you want to lift people up, you're as loud today."
He hopes his shop's heavily-trafficked street means that message spreads beyond the buzz of tattoo guns.
"You don't have to be part of a group to understand what it's like to not be accepted," he said. "I can certainly identify with feelings of wanting to be loved and accepted."
Copyright 2018 WBTV. All rights reserved.