CHARLOTTE, N.C. – Several businesses in NoDa are feeling the heartbreak of Kareem Moore.
Moore owns "Barber's Square" off North Davidson Street. His shop was closed Thursday so he could deal with the death of his son.
There is a sign posted on the front door that reads: "Due to a family emergency Barber's Square will be closed until further notice."
Police in Fayetteville found Moore's 9-year-old son, Zamarie Chance, unresponsive in a hotel room. They believe his own mother beat him to death.
Jason Baker, Owner of Canvas Tattoo and Art Gallery, said he is heartbroken for his friend.
"I have a 12-year-old boy. I can't even imagine the heartache that he is going through right now as a father," said Baker.
Baker said he spoke with Moore this week.
"We have exchanged some messages and he's hurting, as you can imagine," he said.
Baker said the news of the boy's death really hit the NoDa business community hard. Channel 9 found that many businesses are hosting fundraisers and raffles to keep Moore's shop open and to help pay for funeral costs.
The owner of Salud, Jason Glunt, said he plans to raffle off a 9-liter bottle of beer and give the proceeds to Moore.
"My heart was broken. My wife's too. Kareem is a really nice guy," Glunt said. "We are doing whatever we can to help him out."
Baker said he is holding a silent auction to help Moore. It is called Just Us for Zamarie and will be held Nov. 11 from 1 p.m. until 6 p.m. at the Canvas Tattoo and Art Gallery off North Davidson Street.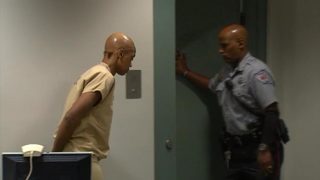 Moore told Channel 9's sister station, WDTV in Raleigh, that he forgives his son's mother. He also said he had no idea she had been taking medication for about a year for a mental illness.
Baker said one aspect of his silent auction will include education from mental health professionals.
"Maybe learn a little bit more and prevent something like this from happening in the future," said Baker.